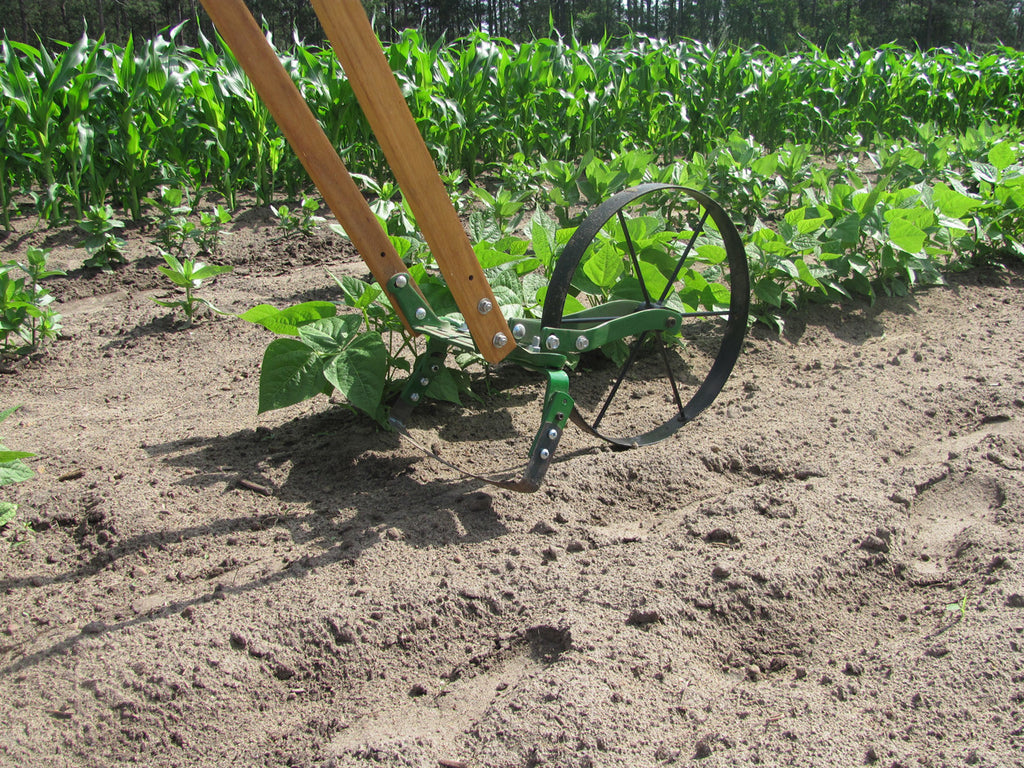 Hoss Tools
Hoss 12" Oscillating Hoe
Item Number: HOH-12
---
Powder coated,
Spring Steel,
Blade is sharpened,
1095 High Carbon steel
Great for working greens and narrow rows.
Hinge action oscillates 20 degrees for cutting action forward and backwards.
Our Oscillating Hoe is made with a powder-coated steel frame and a spring steel blade that's sharpened on both sides. The sharpened blade is heavy-duty and durable so it cuts through the thickest weeds. Similar in design to a hula hoe, scuffle hoe or stirrup hoe, the Oscillating Hoe has a hinged 20 degree action that allows you to cut weeds in both a forward and backward direction.
Available in 6", 8" and 12" lengths, the Oscillating Hoe is the perfect tool for weeding between garden rows. Use the 6" version of this hula hoe on winter crops such as mustard greens or lettuce that typically have narrower row spacing. Use the 12" version on traditional summer crops that tend to have wider row spacing. The spring steel blade provides a shallow cultivation that allows you to weed close to plants with damaging the feeder roots.
The Oscillating Hoe is also a great garden tool for weed prevention. The best way to manage weeds in your garden is to provide a shallow cultivation before they appear. Weed control in a vegetable garden is a preventative practice, not a reactive one.
This item is one 12" Oscillating hoe attachment. Also fits the original Planet, Jr wheel hoe.
Wheel hoe sold separately
---
Share this Product
---
More from this collection