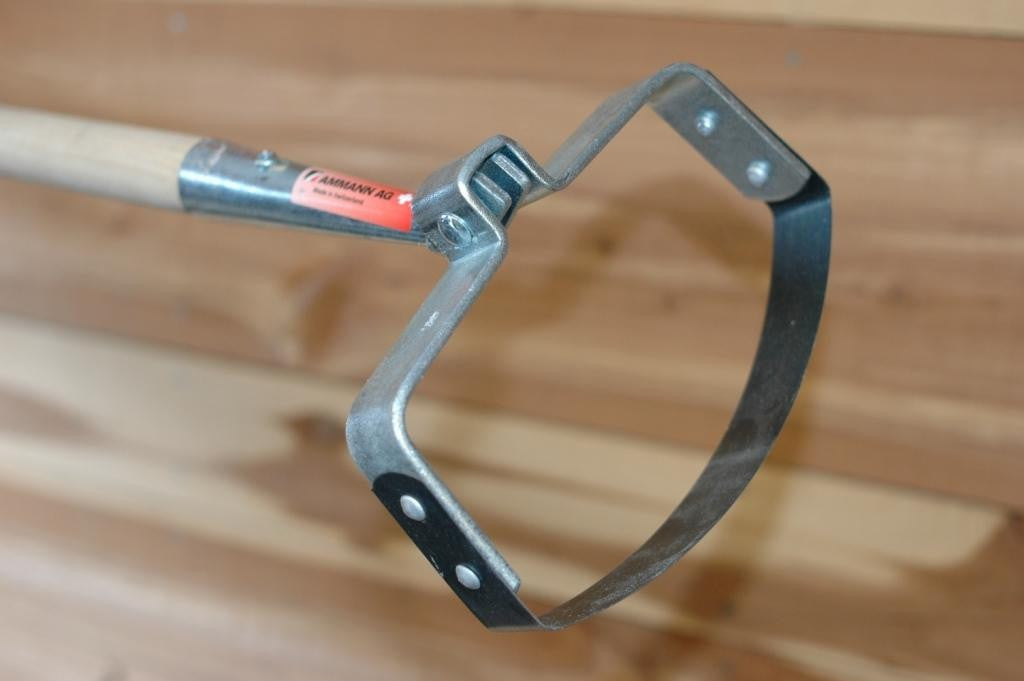 Ammann
Ammann Oscillating Hoe - 7"
Item Number: AG404711
---
These hoes have a hardened spring-steel blade that cuts in both directions for high efficiency. Unlike a fixed-blade 'scuffle' hoe, this head has a limited-swivel joint at the top which gives the blade an aggressive entry angle into the soil both pushing and pulling, without changing the angle of the handle. Therefore, it works the soil deeper than a scuffle hoe (like our Dewit Diamond Hoe), but by the same token it requires more energy to use.
Ash handles. Swiss made.
Head: 7"
Length: 66"
Weight: 2.1 lbs
---
Share this Product
---
More from this collection