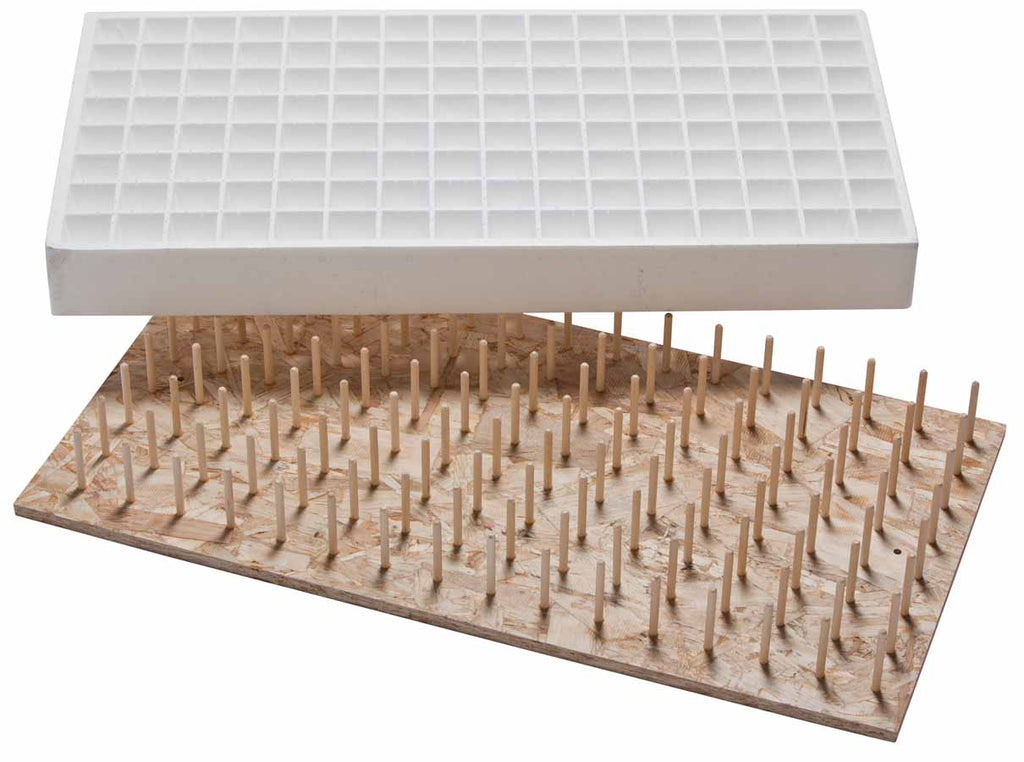 HowlandTools
Speedling Brand Tray Plastic Plant Popper - see variations for
Item Number: TBC-S128
---
Works only with Speedling Brand Flat trays, Tray not included
Please note: Poppers are made to order and take 10-15 days to ship
Pushes plant plugs from an entire Speedling flat in seconds. Save time by not individually pushing plugs out of the cells. When seeding, use upside down for a tray dibbler! Speedling plug flats are not included.
Instructions for use: Use your fingers to line up two corner pins with two corner holes in the bottom of the tray.
 Specs:
Hardwood pins
Warp and crack resistant wood
Coated only with linseed oil
Made in Vermont, USA!
S72 popper. 100% model
S128 popper. 100% model
S200, S242, and S288 poppers are the same size board but have approximatly every other peg removed. This makes the popping easier, but requires you to press the speedling down then turn it 180 degrees and press it down again. So two poppings for one tray. Prices have been lowered due to the labor/parts savings from less pegs. 72s and 128s work well in the 100% model and that's what you will recieve.
S200 popper.  50% model
S242 popper. 50% model
S288 popper.  50% model
Speedling trays not included.
Other size plug flat poppers are in the works-email your requests to (info@farmandgardentools.com). Landmark and Blackmore trays are not possible to make poppers for as the holes in the bottom are not punched consistently. Sorry.
---
Share this Product
---
More from this collection